Delivering Exceptional Care in A Friendly and Welcoming Environment
welcome to charlton grange care home
Opened in 2010 and situated near the peaceful village of Upper Halliford, Charlton Grange Care Home is an independent family run home that prides itself on delivering excellent, attentive care to its residents. With a team of handpicked dedicated and passionate staff, managed and guided by a professional team with over a 100 collective years' experience in all aspects of healthcare – it is no wonder Charlton Grange is a firm favourite among families and residents.

Our Care
We deliver a full range of care services for older people, from nursing care through to palliative care. We are here to support your loved one, whatever their needs, and whatever the future may hold.

Activities & Lifestyle
We create programmes that are enjoyable, encourage interaction, boost self-confidence and are tailored to our resident's personal interests. Meaning everyone is always involved.

Dining & Nutrition
Our award-winning chef and dining team provide nutritional, freshly cooked meals daily, using seasonal ingredients to capture flavour and enhance the dining experience.

Facilities
Our purpose built home has been designed to enhance the quality of life for all, fully equipped with 62 en-suite bedrooms and plenty of communal space for residents and families to gather  

Our Staff
Our staff share our ethos on delivering high quality care in a family-oriented environment. Every member of staff is handpicked, highly trained, and well supported by management to maintain the highest standard of care.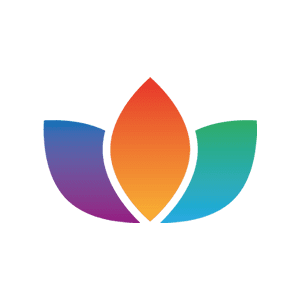 WHY CHOOSE CHARLTON GRANGE? 
Enjoy and unwind in our spirited and comforting environment with an abundance of social events and freshly cooked meals, with the peace of mind knowing experienced and friendly care staff will take care of your needs.
Would you like to know more? If you would like to speak to us about our home feel free to call us on the number below or complete the contact us section.
Meeting the ever-changing needs of our residents
Charlton Grange care home is a purpose-built 62 bedded residential and nursing facility. It is homely, and spacious, with recently renovated rooms all containing en-suite bathrooms across two floors.
Residents can enjoy a separate communal lounge, dining areas, custom-designed coffee lounge, fully equipped cinema room, relaxing spa rooms, and picturesque garden. The care home has a range of residential and nursing rooms and also includes a high-needs dementia care unit ensuring we are able to meet the ever-changing needs of our residents.
Would you like to know more or have any questions?
We are always happy to hear from prospective residents and families. Please get in touch if you have any questions!
Check out what our residents, Families, Co-workers and staff have to say
It has been good to work with Charlton grange, to build that professional relationship, and Joint working to ensure the individuals needs are met with a person centred approach. Charlton Grange have been good with communicating and staying in contact, and providing sufficient information when requested. Kulvinder has been very helpful and supportive.
Kelly Matthews - Social Care Assistant We are very happy with Mum's care at Charlton Grange. The carers are very attentive and kind to her. We are very impressed with the way they have coped with the Coronavirus pandemic. Keeping Mum and the other residents safe. Charlton Grange has a friendly atmosphere and we felt very at home immediately.
Tony & Sue Hillman, son & daughter-in-law Thank you to management and staff for all the care you gave to our dad and for looking after him until the end. Greatly appreciated.
Family of former resident Thank you for looking after Linda, the last few months were very difficult for myself and the family, but knowing that she was receiving excellent care has always helped ease any frustration about not being able to care for her at home. I would like to wish Daria and the team all the best and thank them for their compassion towards Linda and our family.
Husband of former resident I want to thank you for the excellent care that mum received from the management and all the care staff. I commend your care staff for their compassionate and considerate care of my mum. I would highly recommend Charlton Grange to anyone looking for the care of their elderly parents.
Daughter of former resident Charlton Grange is the best place I could have found for my aunt. We looked at many care homes around the area, and even trialled some for respite. Unfortunately, the other care homes really let us down. When we approached Charlton Grange, they were extremely helpful with the whole process.The staff are very caring, patient and attentive. Management are always on site to help and the activities are amazing!! There are exercise classes too- which means my aunt is getting out of bed and is really taken of. I have recommended Charlton Grange to many, and will continue to do so!
Kay Stevens
Family Member Since I have joined Charlton Grange, I have learnt a lot from the management, the rest of the team members and from every aspect of my job. I also appreciate the support whenever I need and the continuous encouragement at work.
Working with the residents is the great and just having a small chat with a resident can make their mood change. Making people smile is what really makes this job worth it.
Careworker
Charlton Grange Staff come in and see me and talk to me about my family. I really enjoy it when they stop for a chat.
Resident